We are a registered Multimedia Engineering company, equipped with adequate human resources and multimedia gadgetry to meet the diverse audio/visual needs of our clients.
Our services include live-sound reinforcement, consultancy, acoustics technology, sound proofing, turnkey studio construction, equipment rentals and installations, equipment repairs and maintenance, multimedia training and retainership for audio/visual system management.
Our reputation is founded on the ability to deliver services comparable to international standards.

Live Sound
With our state art equipment and competent engineers, we have the capacity to provide live sound for your various indoor and outdoor functions of varied styles and capacities styles and capacities which include conferences, crusades, campaigns, concerts and comedy shows, tours and road shows, corporate events, weddings and home parties.

Acoustic Technology and Sound Proofing
Echo reduction and sound proofing for halls, auditoriums, churches, offices and interrogation rooms etc.

Stage Lighting
For various events, we have Light Equipment to enhance visibility and create the right ambiance required. some of these are Automated moving heads, Spot lights, stationary lights etc.

Studio Construction
Studios for recording, rehearsals or broadcasting require precision and expertise in installation and finishing to achieve its specialized aim. We are well equipped and able to assist you build your home or corporate studios as the need may require.

Sound Engineering and Outsourcing
We have built a pool of competent sound engineers who are ready to manage Audio systems for our various clients. This offers the benefit of unrestricted access to our rich resource base.

Other Services Offered
Video Coverage Equipment Rentals Equipment Order, Sales and Installation, Equipment Repairs and Maintenance Multimedia Training, Project Management and General Consultancy.
Our Team Lead:
Tayo Akinyemi
Tayo Akinyemi is the Lead consultant of Reveal Audio and Acoustic Limited, a registered Multimedia Engineering company; equipped with adequate human resources and multimedia gadgetry. He has a wealth of experience in the multimedia technology that spans over Fifteen (15) years.
He made an early discovery of his passion for sound technology and pursued his passion by enrolling to obtain a degree in Electrical Electronics Engineering as well as acquiring a higher degree in Sound Engineering technology at the Multimedia Training Institute where he finished with a distinction and was retained as a lecturer in the same institute. He is a member of AES (Audio Engineering Society) an international association of Audio Engineers.
He also obtained a Certificate in Entrepreneurial Management from Enterprise Development Center (EDC) an affiliate of Lagos Business School.
His savvy for Live Sound and Acoustic engineering solutions led him to start the company Reveal Audio and Acoustics Ltd. He has worked as the mix engineer for many National and International stars which include but not limited to Cohbams Asuquo, Bez, ASA, Maurrie Louden on various projects.
He designed and installed Covenant University's Mass Communication Multimedia Studio and redesigned Voice of Nigeria, Studio 9.
After several years as a sound engineer, he decided to start a retail business to make available professional Audio, Video, Lighting, and Musical equipment as well as Acoustics solution to meet the ever increasing need for these products. This retail business – Showgear Limited has grown to include distributorship of professional audio brands like QSC, Lewit, DB Audio technics, Adamhall and Fender.
His vision is to lead Africa's frontline media technology company and to promote a Nigerian Media equipment brand that will meet world-class standards.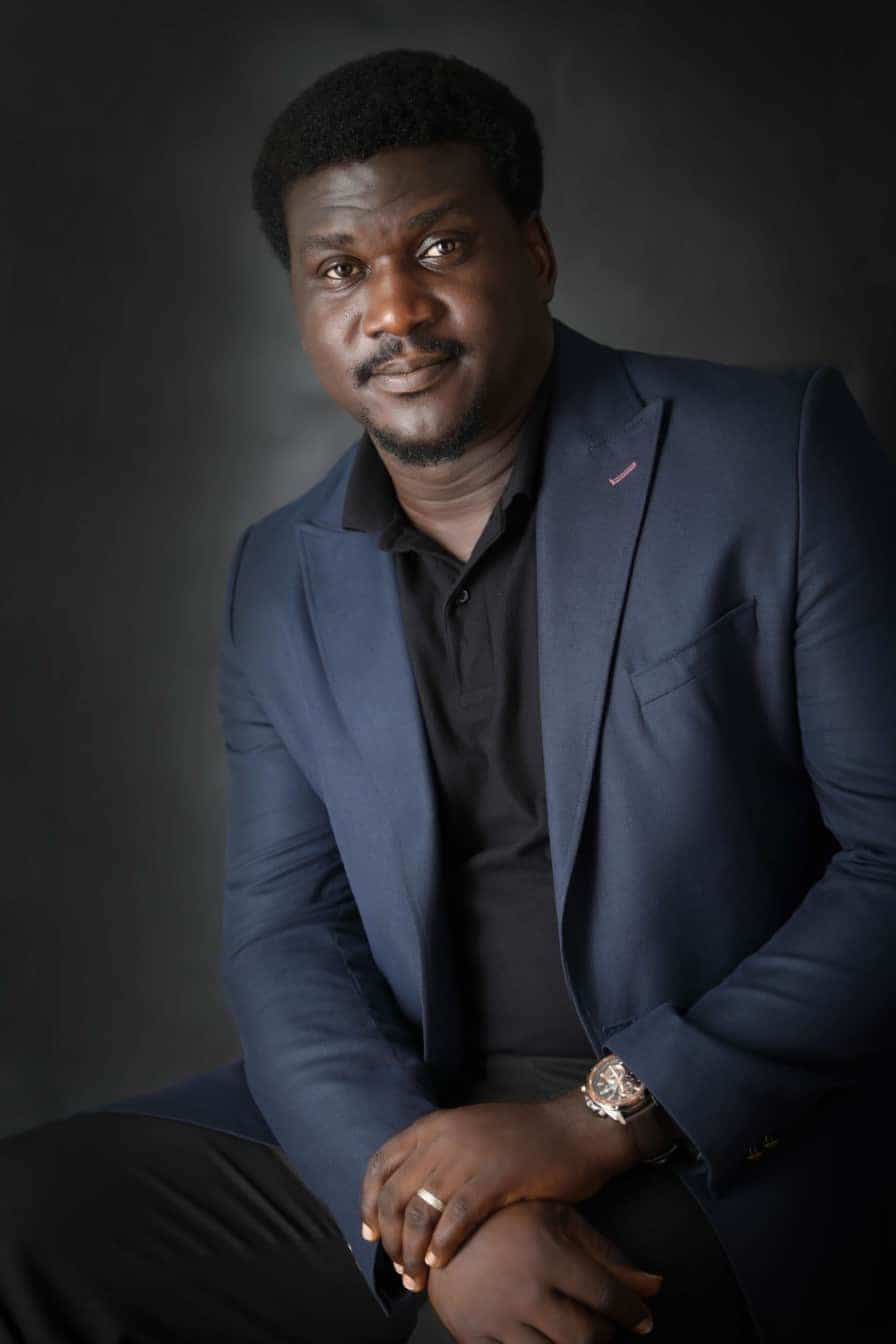 Image #1
Image #2
Image #3
Image #4
Image #5
Image #6