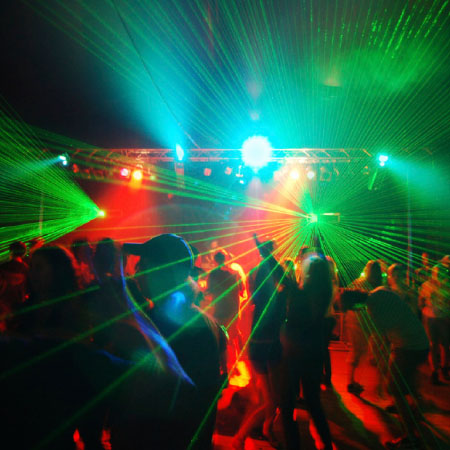 S16
Digital mixing has revolutionized virtually everything in the live-entertainment production workflow. Now we have come up with the perfect solution for connecting the onstage talent with your Front of House (FOH) console, and the rest of the world – the ultra-cool and ultra-affordable S16 Digital Snake! The S16 provides 16 MIDAS-designed remote-controllable mic preamps, plus 8 balanced analog XLR returns at the stage end – and all it takes is a single Cat 5e cable. While KLARK TEKNIK, the industry-leader in high-end digital audio processing, invented the SuperMAC technology that made it all possible – our superb scale of production makes the S16 so very affordable.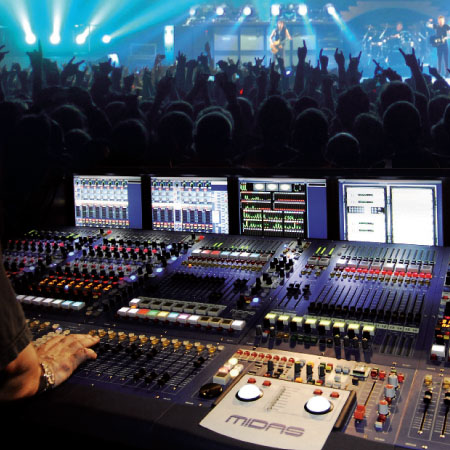 MIDAS – The Legend in Sound Quality
Ever since its formation in the 1970s, MIDAS has had a long history of innovation and leadership in the world of audio mixing consoles. Employed by the most famous touring acts and installations world-wide, legendary MIDAS consoles such as the XL4 and Heritage H3000 quickly became industry standards. MIDAS has earned its impeccable reputation due to its no-compromise approach for audio and build quality and in particular for their Award-winning Mic Preamps which are considered by industry experts as the industry's best sounding designs. Building on this legacy, the XL8 and PRO Series of Live Mixing Systems continue this great heritage of Award-winning audio quality. BEHRINGER is proud to incorporate a MIDAS-designed mic preamp for the ultimate in high-quality audio reproduction in both live and studio environments. Find out more about MIDAS's amazing legacy by visiting their extensive website.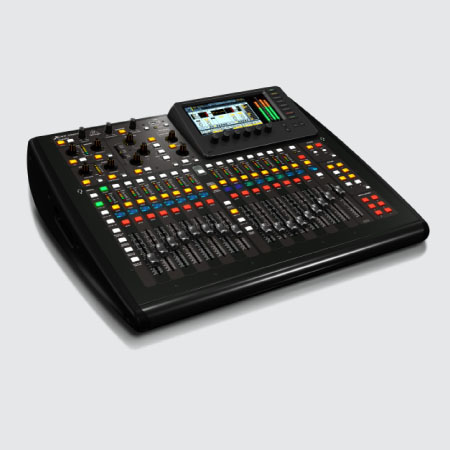 Massive Connectivity
When used as part of a complete X32 system, two S16 Stage Boxes can be cascaded via the built-in AES50 ports, providing connectivity for up to 32 mic/line inputs, 16 balanced outputs, and the awesome POWERPLAY P-16 Personal Monitoring System – which can feed up to 48 individual monitor mixers. We also included 2 optical ADAT sockets for connecting channels 1 – 8 and 9 – 16 to outboard devices, a convenient USB port for system updates via your PC – and MIDI I/O for lighting systems and sound module control.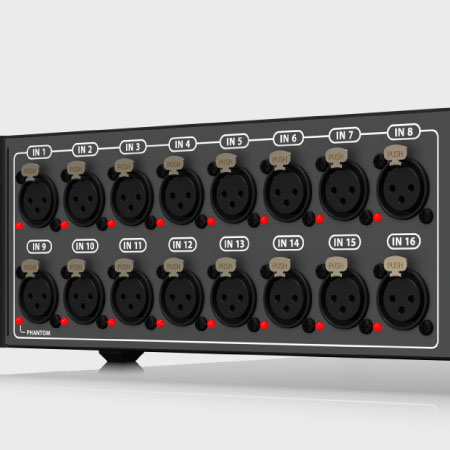 Standalone Snake Mode
The S16 was initially designed with our flagship X32 Digital Mixing Console in mind, but any mixing board with AES50 networking capability can still tap into the S16's powerful feature set. So even if the gig calls for an analog board, you can quickly assemble a couple of S16s and ADA8200s to create a high-performance, lightweight 16 x 16 digital snake – with full remote preamp control.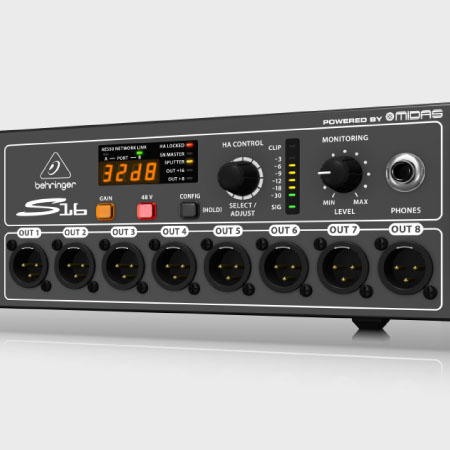 Remotely Controllable Preamps Make Setup a Breeze
S16's ingenious monitoring/head amp control section allows you to select any of the 16 inputs, 8 bus outputs, or P-16 output streams for immediate line checks. In addition to signal metering at the stage box, you can also set individual input channel Gain, apply +48 V phantom power – and listen directly to the input signal via headphones and much more. Once set, all configuration settings can be locked at the console for total system security.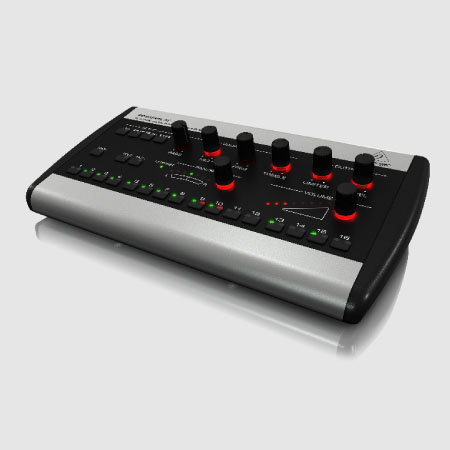 Seamless Integration with P-16 Personal Monitoring System
The ULTRANET port on the S16 lets you connect directly to our POWERPLAY P-16 system, which provides an easy and affordable way to give your musicians and vocalists what they really want – "more me!" P16-M Personal Mixers let each performer take control of what they hear, allowing you to concentrate on providing the audience with the best possible listening experience. Fast and easy to set up, a basic system can be installed and configured in a matter of minutes, and the system can be expanded to adapt to changing needs.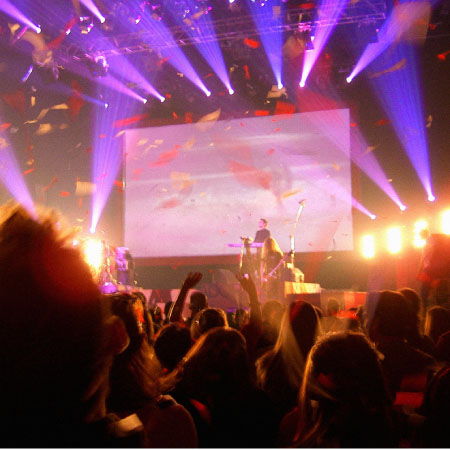 Extreme Value
As you can see, the S16 is an extremely versatile 16 x 8 digital stage box solution with remote-controllable MIDAS-designed mic preamps, KLARK TEKNIK's AES50 connectivity and a wealth of other professional-grade features – all at a price anyone can afford! Built tough enough to withstand the rigors of the road, the S16 only takes up two rack spaces and connects to FOH with a single, inexpensive Cat 5e cable. Now you can have the missing link between the stage and FOH at a fraction of the cost of competing systems – and we back it up with a compre